The cool thing about the PDF format is that it cannot be edited, so the creators of the PDF files know that the content keeps the shape they wanted. It means that you cannot edit and copy a PDF image in an easy way. On the other hand, if you receive a PDF file and you need to copy, edit, crop, or work with any information or image from it, you need powerful software that allows you to edit the entire document. A simple PrintScreen will cause the loss of the quality of the image, and it is not professional at all. In this article, I will show you how to crop PDF image in the easiest way with PDFelement Pro.
Part 1. The Easiest Way to Crop PDF Images on Mac (macOS 10.14 Mojave Included)
There are many online PDF tools that may allow you to crop PDF image online for free. But take into account the quality of the images and the successful rate of such kind of work, we highly recommend you to use PDFelement Pro to crop image PDF. This powerful PDF editor comes with multiple PDF editing tools that enables you to edit images in PDF document easily. With the help of this PDF editor, you can easily crop image from PDF files and rotate, replace the existing images with ease.
Easy Steps for PDF Image Cropping on Mac
To crop images in the PDF file using PDFelement Pro for Mac, follow the next steps:
Step 1. Load Your PDF File to the Program
Launch the program and then add the PDF file that contains the image you want to crop. To do this, you can click the "Open File" button to add the target document into the program.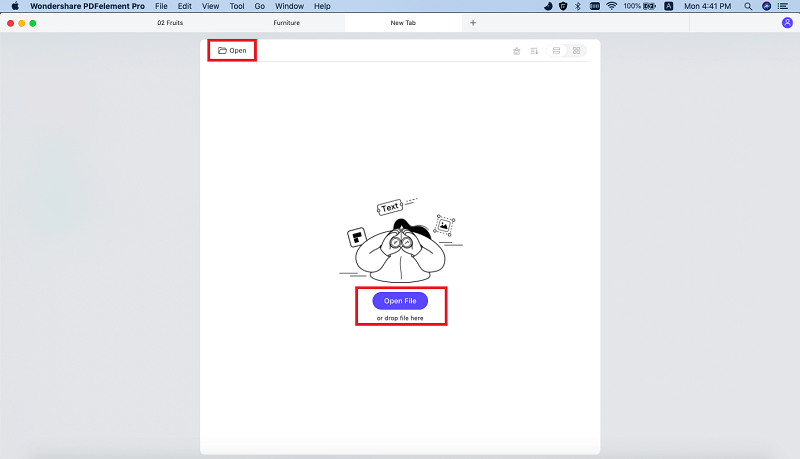 Step 2. Start Cropping PDF Images
After the files has been loaded, click the "Edit" button on the toolbar. And then control click on the image you want to crop and choose "Crop". When the cropping windows is activated, you can then drag the rectangle to adjust the cropping area. Lastly, click the "Crop" button to start cropping the image as you want.
---
Why choose PDFelement Pro to Crop Image PDF
If you are a Mac user and you want to crop some PDF images, the best tool for you is PDFelement Pro. It is a complete tool that will allow you not only to crop PDF images, but to edit and convert any PDF file, including the scanned ones, to convert the PDF to editable format, to create new PDF files, or to combine, split, or compress documents. You will be able to work with a PDF like it is a simple Word processor, to add passwords, and to add personalized stamps and signature to your PDF files.
Why Choose This PDF Editor:
Easily edit image by rotating, extracting, replacing and cropping.
Edit PDF texts, links, pages as easy as a breeze.
Convert PDF to other formats and vise versa.
Fill out PDf form and extract and import data to PDF form.
Create PDF form from many free templates.
Edit and extract data from scanned PDF with OCR feature.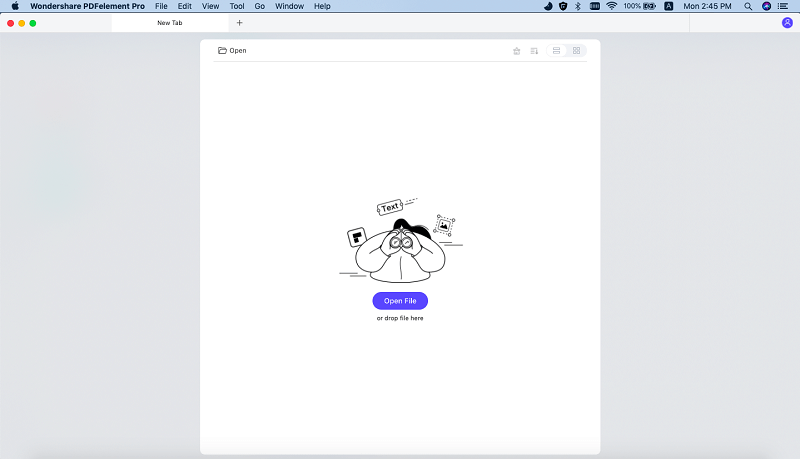 ---
Part 2. How to Crop PDF Images in Windows
Do you have a Windows computer and want to crop some PDF images, and don't know how? There is a professional tool on the internet that will help you do it. It is called PDFelement Pro, and it is the best tool for those who want to edit PDF files. It has so many features, that you will be surprised: you can edit any PDF files just like in Microsoft Office Word, you can add passwords, stamps and signature, you can convert it to MS Word, Excel, or PowerPoint, create PDF files, or markup different documents.
Steps to Crop a PDF Image on Windows PC
PDFelement Pro for Windows is extremely easy to use, and you will never look for other editors again. Here is a step by step guide that will teach you how to crop PDF images:
Step 1. Import the PDF to the PDF Editor
Start the application. Add the document that contains the image you need, by clicking the "Open File" button.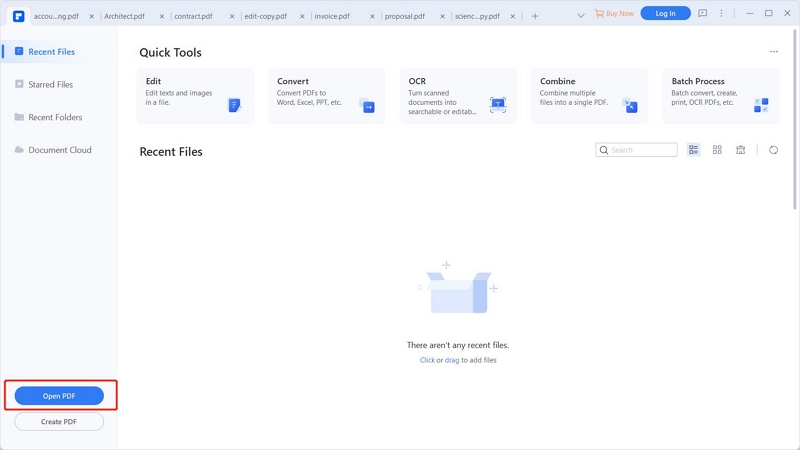 Step 2. Start Cropping Image in PDF
Click on the image and select the "Edit" option. Now you can customize the image as you want. Crop the image according to you needs, simple and fast.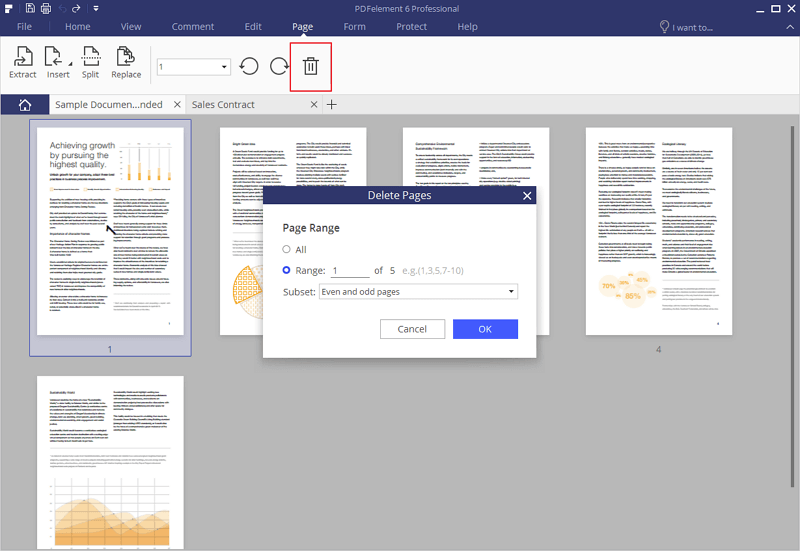 ---
Part 3. How to Crop PDF Image Free Online
PDF documents can include a number of images. Yet, sometimes it can be very hard to edit those images alongside the text in the document. To crop a PDF image, you need a tool that is designed to edit images and comes with the tools to crop an image. In this article, we look at the top 5 tools you can use to crop PDF image free online. For most of these tools, you have to edit the image before adding it to the PDF document.
1. Picresize
Picresize online editor also offers a simple and very easy way to edit a PDF document. There are lots of options to edit a PDF document using this service. One of them is cropping including trimming PDF margins and changing the PDF's page size.
Pros:
It allows users to crop as many photos as they want.
The service is completely free, regardless of the number of images edited.
Cons:
It limits the size of files you can upload.

---
2. ImageMagick
ImageMagick provides a great way to crop image from PDF online. It is also available online for free and is also easy to use. Aside from cropping, it also provides you with a wide range of photo editing options including advanced editing features.
Pros:
It is free to use and easily available online.
Supports all image formats.
Provides a lot of other editing features.
Cons:
Some of the advanced features can be confusing especially for the beginner.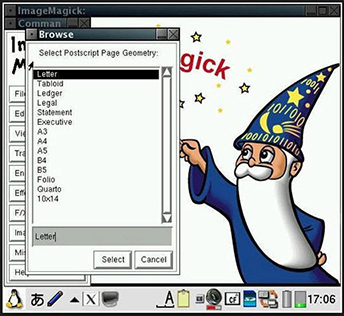 ---
3. ResizeImage
ResizeImage is another free online tool that you can use to crop PDF image free online, ResizeImage provides a wonderful tool to easily edit all aspects of an image. You can even use it to resize the image and convert from one format to another. You can even convert the image you were cropping to PDF.
Pros:
It is completely free to use and available online.
You can use it to convert cropped PDF images to other formats or resize them.
Cons:
It limits the size of images you can work on to 100MP.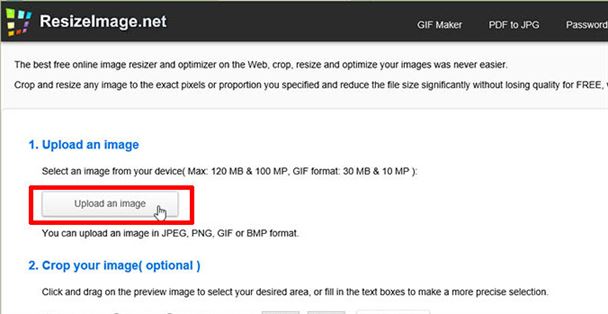 ---
4. Cropp.me
Cropp.me is different from all the others we've seen on this list for one simple reason; it can be used for automatic cropping. It can find and suggest the most suitable area of your image to crop. It also allows for multiple cropping options. With the help of this online tool, you can easily crop PDF image free online.
Pros:
It is free to use; you don't need to sign up to use it.
It allows users to crop multiple images.
Cons:
It limits the number of images you can crop to 5 per day.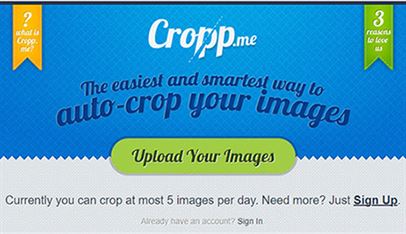 ---
5. CutMyPic
You can also use CutMyPic to crop image from PDF online and edit PDF images. This tool is designed to make the process of image editing easier and more effective. You don't need to sign up for an account to use this service.
Pros:
It can be used to edit PDF images including cropping and changing color.
It is very easy to use, all you have to do is upload the photo.
Cons:
There is a limit on the size of image you can edit.