An efficient PDF converter is a must for any one interacting with all manner of PDF documents. PDFelement PDF Converter comes with diverse features and available for Mac and Windows users. It's also a top online PDF converter and available as a PDF converter app for iOS and Android users.
PDF Converter on Mac
The beauty of PDF is that you can convert it to different formats and from various formats to PDF. PDFelement PDF converter is the top tool to help you convert PDF to different formats and vice versa.
---
PDF Converter on Windows
You'll find that sometimes you want an effective PDF converter to use in Windows. PDFelement PDF converter is available for Windows users with lots of other features.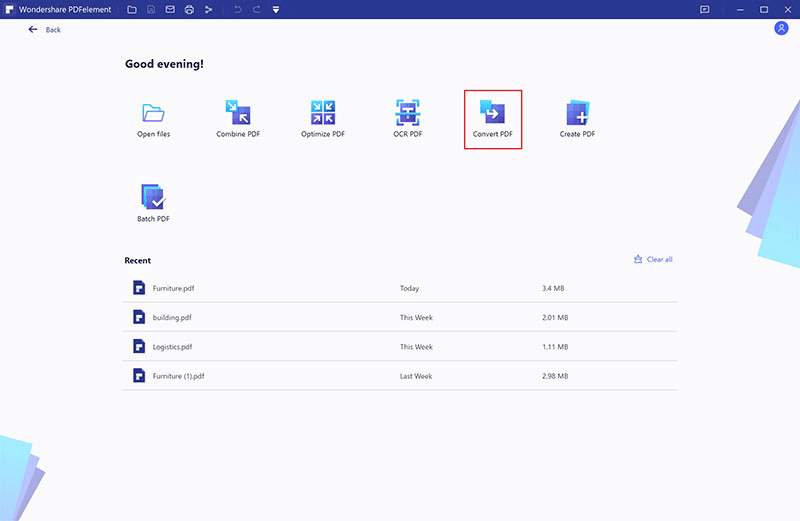 ---
Online PDF Converter
PDFelement's online PDF converter allows you to convert PDF documents to whatever format you want right on the web without downloading anything. Perfect for anyone in a hurry and away from the office.
---
PDF Converter Apps on Android
Android users definitely require a working efficient PDF converter app. PDFelement PDF converter with lots of important functionalities is a unique option.
---
PDF Converter Apps on iOS
No one really wants to lack a working PDF converter app in their iOS device. PDFelement is a highly acclaimed PDF converter app for apple devices that works flawlessly well.
---
Useful PDF Converter
Looking for a useful working PDF converter today? PDFelement includes a feature-rich PDF converter you can use to convert PDF to Word, Excel, and PowerPoint among other formats.