You may have a new PDF that you are creating, but you need to copy some text and images from another PDF file. Now knowing just how challenging it is to edit a PDF file, you need a really powerful PDF editor, which will go right into the basic elements of the PDF file and give you access to images and all text separately. When you have access o these elements, you can easily copy and paste PDF content into another PDF file or Word document. This is one way of making it easy to make new files from existing ones. This will make modifying documents very easy.
The Best Tool to Copy and Paste Content from PDF
When you want to copy and paste text or images from one PDF file to another, iSkysoft PDF Editor 6 Professional for Mac (or iSkysoft PDF Editor 6 Professional for Windows) is the best tool that you can find in the industry. The tool is quite versatile and gets you access to all elements of the PDF file. You will never go wrong when you use this tool.
How to Copy and Paste PDF Content into a Another File Easily
Step 1. Import PDF to the Program
Select "Open File" and then navigate to where the PDF file is and open it. You can also use the Finder and drag it into the interface. All the pages of the document will be displayed on your screen and you can select where you want to copy text or images from.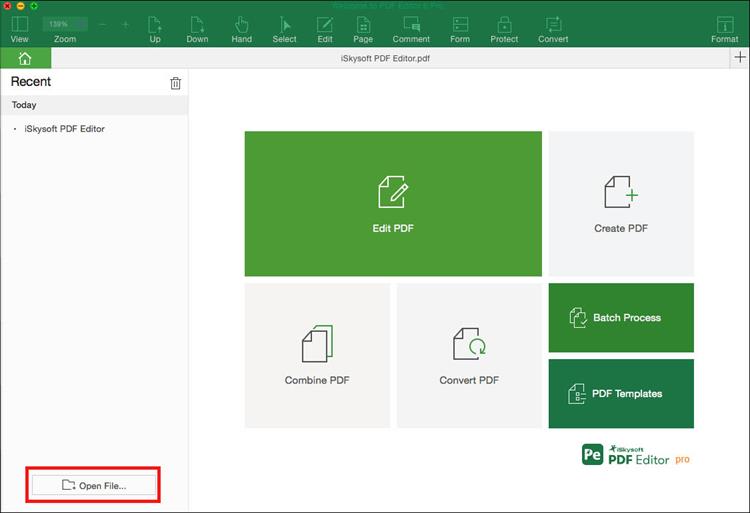 Step 2. Copy and Paste PDF Text to Another File
To copy and paste text from PDF, you can open the "Edit" tab at first and then move the cursor to select the text that you want to copy. Now right-click on the selected text and then choose "Copy". Go to the other file and paste the text where you need it to be. You can also use the keyboard shortcuts "Command + C" and "Command + V" to cut and paste texts from PDF to another file.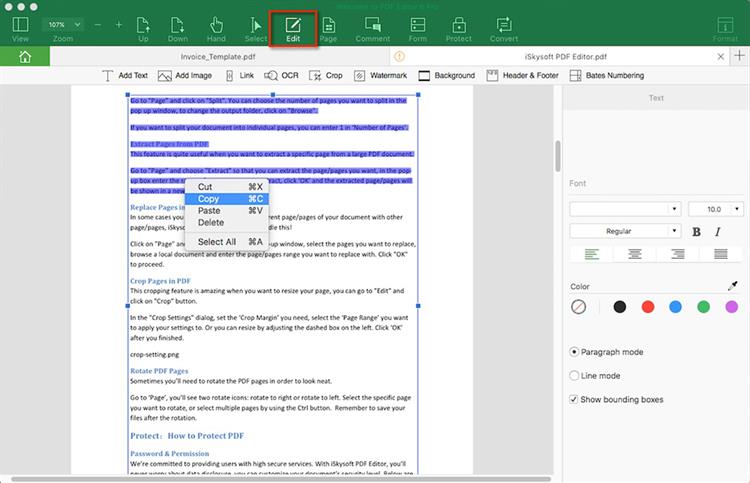 Step 3. Copy and Paste PDF Image to Another File
Under the "Edit" button, you can also copy the image from PDF files. Scroll your mouse to the image on the PDF to select the image and then click the "Command + C" to copy the image to clipboard.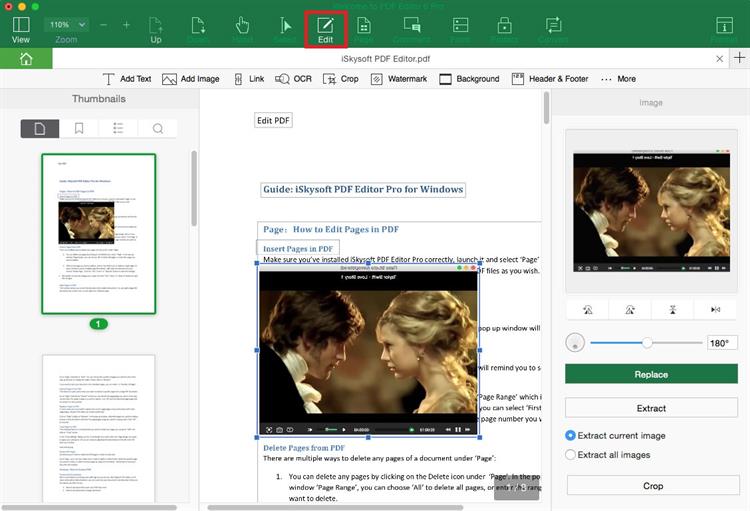 Step 4. Further Edit PDF File
In addition to copy and paste PDF content, you can also use this PDF editor to edit PDF pages, add watermarks to PDF files, change PDF background or add bates numbering to PDF files easily.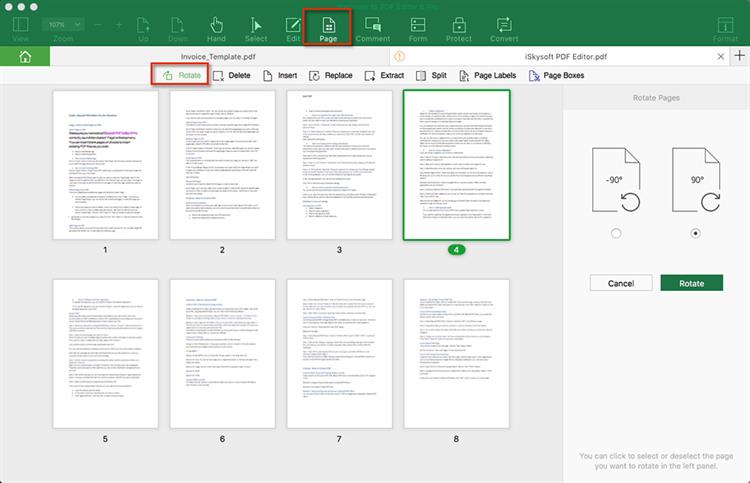 The best tool to copy and paste PDF content is iSkysoft PDF Editor 6 Professional for Mac (or iSkysoft PDF Editor 6 Professional for Windows). This is a tool that will make it very easy for you to select and copy text and images so you can move them to other documents. This way, you do not have to go through the whole creation process from start. If you have some work that you want to repurpose, this is the best way of getting a new article, from one that you had done in the past. iSkysoft PDF Editor 6 Pro is surely one of the best PDF editors on the market and all these features come as a very affordable package.
The main features of iSkysoft PDF Editor 6 Pro:
With this tool, creating custom PDF forms is very easy. You can also edit and fill other forms that you get.
You can create new PDF files from the beginning. You can also take other file formats and convert them into PDF.
Scanning and editing many paper documents is very easy using the OCR feature of this program.
You now can append your unique digital ID to all of your PDF documents.
You will be able to work with PDF documents very easily given that the interface is well organized.