You may have a PDF page which has an image that you want to remove. You may think of changing the image or just doing away with it completely. There are no many PDF editors that can do that. You may opt to erase the image using some image manipulators, but the results will never be clean. You need a tool that allows you to remove Background from PDF, and leave everything in the foreground, editing the PDF like it had just been created. The PDF format is quite challenging to edit once a document has been created, but there are tools like PDFelement Pro that can make the changes in a professional manner.
Part 1. How to Remove Background from PDF wiht Ease
The Best Tool to Remove Background from PDF
PDFelement Pro is a great PDF tool that enables you to remove background from PDF files easily. You can also add a new background should you need to, but in this case you will only look at how to remove a background. The process is quite simple, thanks to the great user interface of this tool.
Step 1. Import PDF Files to PDFelement Pro
Using the "Open File" feature, navigate to the PDF file and then import it to PDFelement Pro 6 Pro. The document can also be dragged into the interface. You will get a list of all the pages in the PDF document. Go to the page that you desire to remove the image from.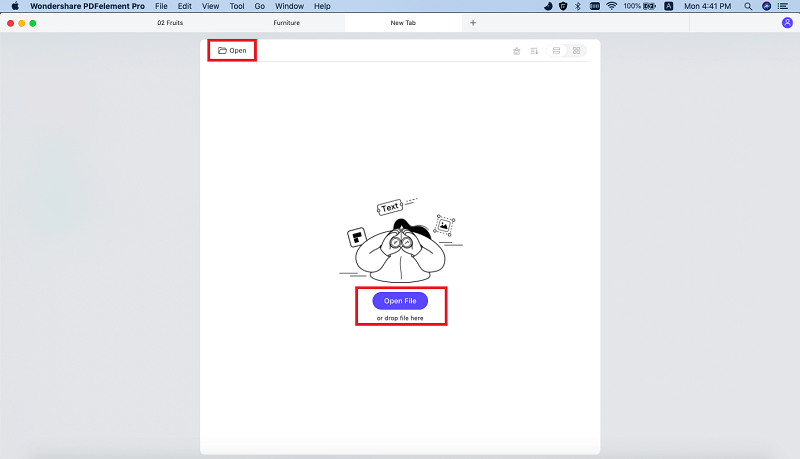 Step 2. Remove Background from PDF
Open the "Edit" panel, and here you will see the "Background" option. Click on the button to open the drop-down list and choose the option to "Remove background". This will immediately remove background from PDF documents with ease. With the help of this PDF tool, you can easily remove background color. You can even remove PDF background image within few clicks.
Step 3. Print PDF without Background
Once the background has been removed from the PDF document, it is time for you to print out the document in a clean form. Go to the "File" tab and click on the "Print" option, then choose your desired printer to print the PDF file without background.
---
Why Choose PDFelement Pro to Remove Background from PDF
PDFelement Pro is one of the best tools for editing and manipulating all PDF files. The program is quite powerful and has all the tools that you need to work with the PDF format. Apart from editing PDF files, you can also convert files into a wide number of formats. You can also convert files to PDF or scan documents and ten clean them up using OCR. That is why PDFelement Pro 6 Pro is the best tool to choose when you want to remove an offensive background from any of your documents. For all your PDF requirements, you only need to use PDFelement Pro 6 Pro and you will get the best results.
Some of its key features are as follows:
Create and convert – you can now create and convert any document to PDF and also a host of other document formats.
Create PDF forms – When you need to fill out a PDF form, or edit one, you can always use this tool. You can also create your own forms.
Organized interface – the user interface is designed such that you can easily use the tool and keep your work organized.
Edit & OCR – This tool can be used to scan and import documents in the form of OCR. When they are imported, the documents can then be edited and saved in various other formats.
Mark your work – you want your PDF files to go with your mark. Use this tool to digitally sign all your documents before sending them out.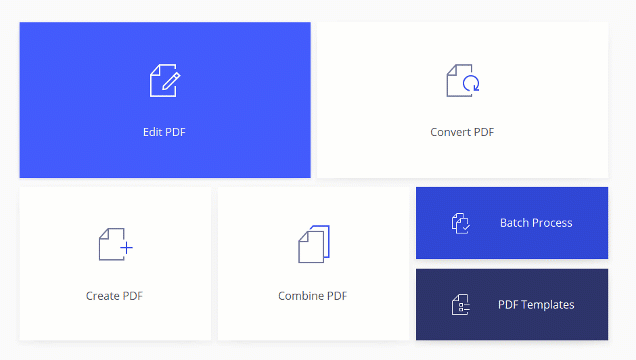 ---
Part 2. Remove Background from PDF Online
1. PDF Zorro
PDF Zorro is an online tool available for online PDF background removal in all browser extension. You can create, convert, add and remove background PDF easily. You can remove the background whether it is color or image based upon the requirement. This online tool has no installation and the protection of each file is valuable.
Pros:
You can delete background PDF from the cloud.
There are chrome extensions which help you to upload the file directly from Google drive.
Cons:
You cannot work on multiple files simultaneously.
This tool recommends donating for website improvement.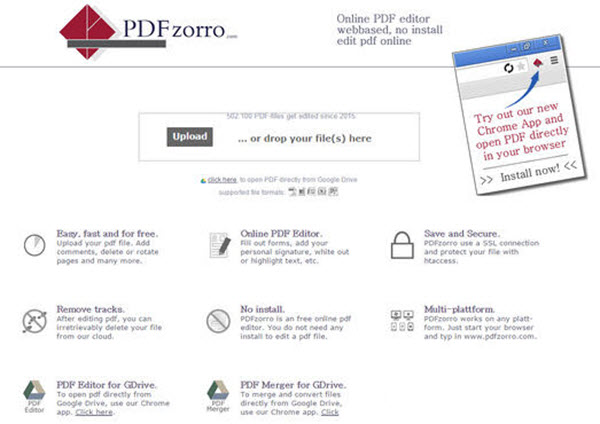 ---
2. PDF Pro
One of the second highly ranked PDF tool to remove background from PDF file is PDF Pro. You can add, create, convert and remove background of PDF easily. For you security purpose, Monthly, you have an option to remove PDF background online with 3 documents freely.
Pros:
With this online PDF tool, you have a desktop version too.
This online tool is applicable for chrome, safari and Firefox users.
Cons:
Conversion process may take time.
There is no information about connection or protocol.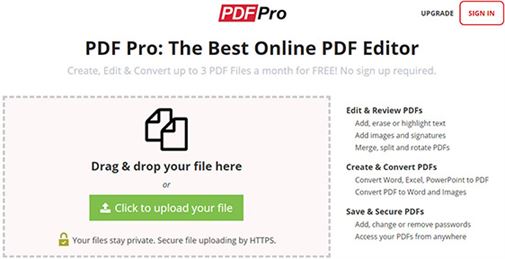 ---
3. PDF Buddy
For the question How to remove PDF background simple answer is PDF Buddy. Try out the remove background from PDF online with ease. Your files will be protected and it's easy now to exchange the document.
Pros:
Adding the signature, filing out the forms is very easy with this tool.
No manual process is available to remove background from PDF.
Cons:
You must create an account to start the work.
Conversion may hang sometimes.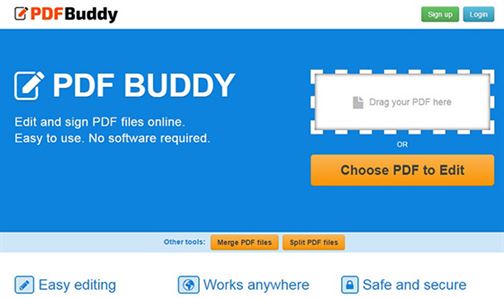 ---
Part 3. Tips about Removing Background from PDF
If you have set-up the background in color or image format and so you can remove the background. Just remove the background and add the new background from color option. Many users have a major problem in eye-straining method. They really feel hard to read the black text in white background. So, you can reduce the brightness level of monitor screen gradually. Normally background watermark which are built-in a PDF file are hard to remove. Well, as a tip you can use PDFelement Pro, here under Edit section you will get wide range of option to remove such kind of background issues.
Common Issues on Removing Background from PDF
Sometimes, the desktop background may be different from the mobile background. So, you have to change both into one type of background.
Ink coverage area is too high: Too much ink causes this issue, which does not let dry ink easily for the background, so try to low ink.
Low resolution image issue: There may not be an appropriate image to set as the background. If the user couldn't change the resolution then the background has to remove.
Thin While line appears after printing: If the image or color has been choosing wrongly/ or of wrong size, then first crop/trim image and take preview to check issue before hand.